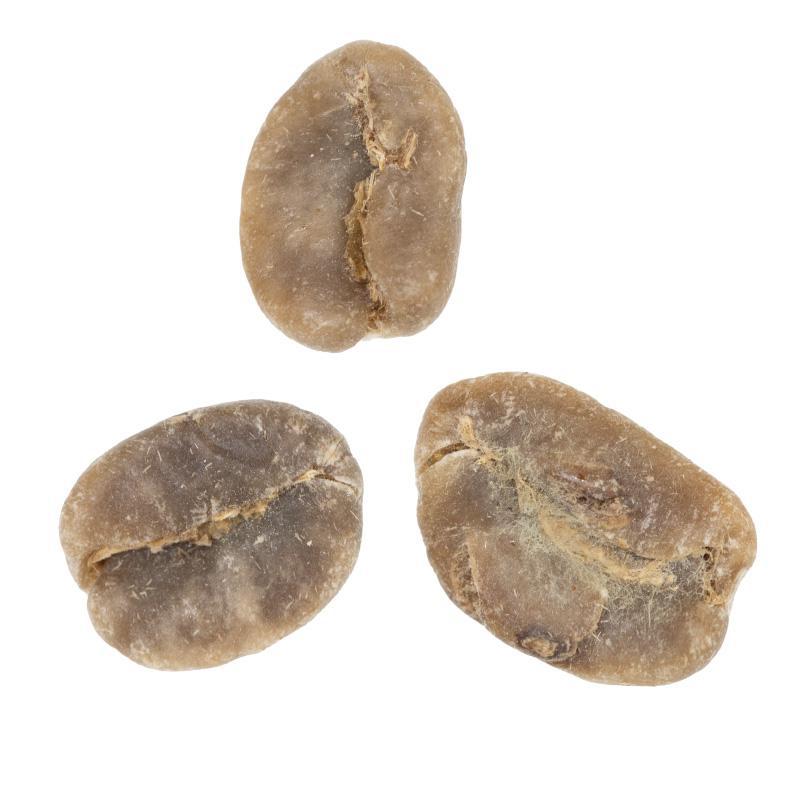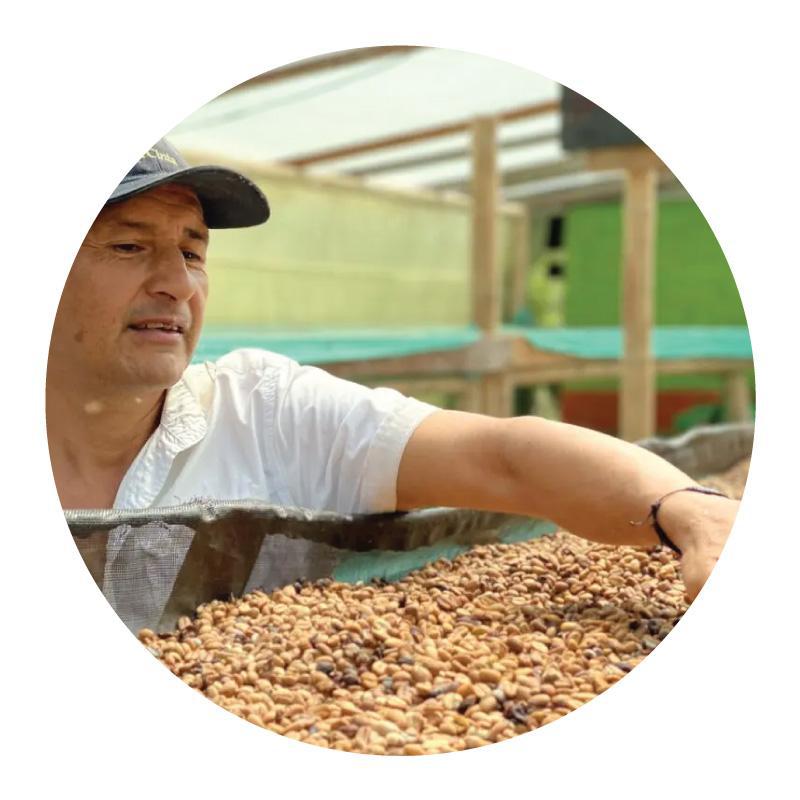 Finca Las Nubes | Sugarcane Decaf Caturra from Colombia
Sale price

$7.44
Regular price
(/)
---

all coffees on this website are sold green
Recommended Roast Level
Full City (Medium)
Tasting Notes
Sugarcane decaf coffees give a very sweet and complex profile for a decaf bean. This bean in particular offers a rich and complex flavor, with a prominent chocolate sweetness that is often found in Colombian coffee. We personally enjoy the sweet wafer notes balanced with the smooth, nutty finish of peanuts. The unique sugarcane process adds a vanilla-like sweetness, resulting in a top-notch cup of decaf coffee. Overall, this coffee is a great choice for those who want a sweet, smooth, and flavorful decaf option.
Finca Las Nubes Coffee Production
Finca Las Nubes, located in the township of Agua Negra just 15 minutes outside of Pitalito, Huila, Colombia, is a partnership between professionals from every part of the coffee supply chain. The farm was purchased in early 2020 and was already planted with coffee, but needed some attention and care to get the coffee trees into good shape. While part of the focus initially was to get the trees prepared to produce quality coffee, they already had an eye to the future with plans to plant varieties less common to Colombia—varieties like Mokka, and Sudan Rume. Even still, the 27 hectare farm is currently planted with Caturra, Pacamara, Pink Bourbon, and Gesha. Sitting at the top of a mountain overlooking the Laboyos Valley, Las Nubes gets mild temperatures around 18–21° C during the day, with cooler temperatures at 10–12° C at night, and enjoys an unobstructed view of the valley and surrounding mountains.
The property's main building includes a drying space under its roof, as well as a water collection system that stores rainwater in a subterranean tank for daily tasks and coffee processing. Las Nubes also has an automated cherry floating system, depulper, and a 10,000 kg capacity mechanical silo on site for processing.
This lot of Washed Caturra coffee was decaffeinated using the Ethyl Acetate (EA) decaffeination process. Ethyl acetate is produced by esterification between ethyl alcohol and acetic acid. The ethyl acetate used by Descafecol is produced by sugarcane grown locally. Sugarcane grows at lower elevations than coffee and is often planted at the base of the same mountains where coffee flourishes. Ethyl acetate and spring water are the only substances coffee comes into contact with during the decaffeination process. This process is FDA approved and the ethyl acetate produced by Sucroal is verified food grade, kosher, and halal.
Highlights
| | |
| --- | --- |
| Recommended Roast Level: | Full City (Medium) |
| Processing: | Washed (Wet Process), EA Decaf |
| Region: | South America |
| Flavor Notes: | Chocolate, Wafers, Peanuts |
| Body: | Creamy, Bold |
| Classification: | Brown Label |
| Recommended Brew Methods: | Drip, Espresso, French Press |
| Country Region: | Huila |
| Certification: | Direct Trade |
| Farm: | Finca Las Nubes |
| Producer: | Claudia Samboni |
| Varietal: | Caturra |
| Altitude: | 1775m |
Finca Las Nubes | Sugarcane Decaf Caturra from Colombia
Sale price

$7.44
Regular price
Choose options